APIW President's Message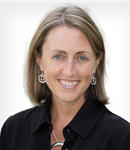 Dear APIW Members and Corporate Sponsors:
September often represents the winding down of summer vacations, back to school for kids and the start of numerous conferences, events and meetings for our businesses. It is an exciting (and often hectic!) time.   
It also means, every two years, that our beloved APIW welcomes in a new Board and gets to work executing on its next fiscal year.  With that in mind, I'm absolutely thrilled and honored to be stepping into the President's role for our next two-year Board cycle. It's humbling for sure, benefiting from and being witness to an organization which has inspired, given selflessly and provided opportunities with the goal of advancing women and women's issues at all levels of our industry. As a longstanding member of APIW for most of my career, I've seen firsthand that APIW's success is driven in large part to the ideas, energy and engagement of all of YOU – our members and sponsors. 
During recent school visit for our son, we were asked by one of the admissions directors – what are your hopes and dreams for your child?  For APIW, my hopes and dreams are that we raise the bar for one another; that we celebrate more women in C-suite, executive and board seats and continue to have urgency to push further until we see the type of equity that is representative of our stakeholders; that we challenge ourselves and others to 'go for it', whatever 'it' may be; that we encourage those around us to support when we stretch and take risk, equally for woman as it would be for men. 
APIW's commitment, simply put, is to support career advancement of women insurance professionals. That commitment is seen every day through
Learning and development opportunities, like programming events, engaging with speakers and industry leaders, and ability to access talent throughout our organization including our job bank.
Connectivity and mentorship, like attending more than 30 events annually either virtually or in person, networking with other professionals. 
Focusing on DEI&B, a key priority for our Board and recognized externally through acknowledgements and awards.
Giving back – through our annual scholarship program and when we partner or participate with local charity organizations.
While we are a women's association, we strive to support and align with other organizations to collectively increase our voice around diversity, equity, inclusivity and belonging, like IICF, NAAIA, NYCAIW, and Re Under 40 to name a few. DEI&B is a core pillar of our mission statement and part of our strategic plan, and I expect our Board will continue to challenge ourselves, ensuring we operate and behave every day to support meaningful impact here.
We have some exciting new changes to our Board, and I would like to take this time to thank and recognize the following fantastic leaders:
APIW Board Members who after significant contributions and impact over the last few years will step aside but continue to support our efforts – Nina Boone, Korn Ferry; Pam Gorajek, Munich Re; Carrie Kurzon, AIG; Julianna Muir, Attune; and Sue Zdroik, Transatlantic Re and former Past President.
New APIW Board Members who will bring fresh perspective and insights– Beth Cabral, The Hartford (who officially joined this Spring); Vanessa Contreras, SCOR Re; Nancy Mellard, CBIZ/CIAB; Kathleen Savio, Zurich NA; Tracey Vasile, Verisk.
Existing Board members who will continue to serve – Debbie Babcock, Katie School of Insurance; Renata Bauer-Saville, McLarens; Kelly Carney, Amwins; Rose Charles, Sompo; Kira Kimball, Marsh McLennan Agency; Dawnmarie Black, Lloyds; Kara Owens, Stone Ridge Asset Management; Sharry Tibbett, Everest Re.
I cannot say enough thanks to Barbara Bufkin, our outgoing APIW President who has truly expanded and transformed our membership and reach over the last four years. Those are big shoes to fill. But we are fortunate to have Barbara continue to have meaningful impact across our membership and corporate community as APIW's Board Chairwoman. 
Finally, I want to thank all of YOU for your contributions, energy, feedback and support.  Over these last four years we have grown our membership by 70%, expanded our programming reach through 30+ virtual and in-person events annually, doubled our corporate sponsors, and invested in growing and adding networking networks across the country which have allowed APIW to have greater impact at the local level. 
This month, our new Board will come together – the first time in person in almost three years – to discuss our strategic priorities and agree on how we align and execute on that strategy. I'll share more of that in our next letter. 
Wrapping up the long week-end with friends and family and enjoying these last days of summer, I'm energized by what the future holds for APIW.  Our job will never be done, but we will continue to listen to our membership needs, be deliberate in our actions, elevate our voices and celebrate successes so that we can continue to raise the bar and challenge ourselves to do great things.    
Best regards,
Liz Kramer
APIW President
APIW members have access to the membership database and the job bank, receive discounted pricing to APIW events and receive the newsletters.