APIW President's Message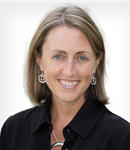 Dear APIW Members and Corporate Sponsors:
 
Allyship. APIW, and the industry as a whole, has continued to recognize, encourage, and to be frank, urge the engagement of allies to the advocacy and advancement of professional insurance women. There are numerous but very similar definitions of what allyship is. Forbes magazine defined it as: "Allyship is the notion that a group from under-represented communities help each other succeed.[1]" Other definitions remind us that allyship is ongoing action with a focus on other people, typically those who are marginalized.  I like the words succeed and action here, as that is how we can continue to make progress.  Some of the ways we can take action as allies include sponsorship, using inclusive language, and calling out bad behavior.
I would like to thank all of you who have been strong, consistent, vocal and actionable allies to women. And I would like to remind our membership that we too have a role as allies to other groups. This is why, as part of our strategic planning discussions, APIW identified and prioritized the importance of investing in more deliberate and actionable partnerships with other industry associations and not-for-profit communities.   
A 2018 Harvard Business Review[2] article addresses how men can become a better ally to women. The themes translate just as equally to allyship across any minority-represented group, not just women.  The article highlights a few best practices, including: Just listen; respect the space; remember it's not about you; get comfortable being uncomfortable; engage in supportive partnerships; and commit which includes taking action.  
I would like to propose we commit to more action around allyship.  First, I call on our women allies to lean in and pledge support to women and those who identify as women so we can continue to promote and advance women professionals to the betterment of both individuals and our collective industry. Second, I call on our APIW community to be allies for other groups who are under-represented, so we may leverage our strengths to help amplify the voices of others. 
As September is the start of APIW's new fiscal year and my 2nd year as President, I'm excited to see our calendar of events start to fill up which supports this theme, including:
APIW – NAAIA – MRAI September DEI Luncheon – with an all-star panel discussing the importance of Sponsorship – Sept 7th in NYC
APIW's Hartford network hosting a volunteer CT Foodshare, which supports individuals and families with food insecurities – Sept 19th in Bloomfield, CT
APIW New Jersey network, hosted by Verisk – Celebrating Inclusion! – Sept 20th in Jersey City
And there is more to come, including APIW joining forces at industry conferences to continue to elevate the discussion around Diversity, Equity and Inclusion.  APIW continues to partner with not-for-profit associations at the local level, and we are in discussions with a national-level charity that would also allow us to give back meaningfully at the local level.  We hope to share this information out with our networks in due course. 
A few other updates:
Our APIW networks continue to see fantastic energy throughout our network cities. And these groups have been busy, hosting various virtual and in-person events across the country – including San Francisco's Women Inspire Book Club, Atlanta's webinar around Being Present to your Authority and a separate Claims leadership session, and Hartford's Dress for Success charity event. Since January we have added Boston and Tampa as our two newest APIW networks, both which have seen amazing turnout at their inaugural events.  Finally, we are in discussions with our Texas membership to start something there. We are listening, and we hear you want to come together more locally where possible, and in person. 
Our annual APIW Golf Outing at the Tuxedo Club, which supports our scholarship fund, was another sold-out success.
Janet Jordan-Foster, EVP AXIS E&S Casualty, was recognized as APIW's 2023 Woman of the Year and our first woman of color honored for this prestigious award. 
We have made some Board updates and I would like to recognize the following amazing women –
An enormous thank you to Kelly Carney, EVP at Amwins Access, and Beth Cabral, AVP National Client Practices and Co-Chair of PRIDE ERG at The Hartford who have contributed to APIW as Officers and Co-Chairs of our Communications Committee. We are incredibly grateful for their insights and impact during their time on the board and excited that they continue their involvement as APIW members. 
A warm welcome to our two newest Board members, effective September, 1, 2023.     
Kathleen Alicks, Chief Compliance Officer for Seneca Insurance, a Crum & Forster Company. Kathleen will serve as Communications Officer
Michelle, Yoshida, Casualty Facultative Manager, NY for Gen Re. Michelle will serve as Director on the Board and join the Programs committee
Both Kathleen and Michelle have been active and engaged APIW members and we are thrilled to have them join the board and help contribute to the ongoing work that we're doing. 
I would like to acknowledge and welcome our new Corporate Sponsors since January of this year –
Clyde & Co
Gallagher
Guy Carpenter
Intact
Resilience
RT Specialty
USI
I hope you had time to unwind and take time for yourselves this summer, and I look forward to re-engaging with many of you at the upcoming events.  Best of luck as we finish out 2023.
Best regards,
Liz Kramer
APIW President
APIW members have access to the membership database and the job bank, receive discounted pricing to APIW events and receive the newsletters.