APIW President's Message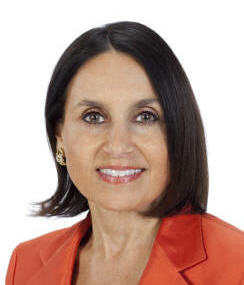 Dear APIW Members,
Welcome to our 41 new members! Our new membership process is live and we are growing.
We have already had a busy year with the January sellout at the Yale Club with Richie Whitt, CEO of Markel and the March Annual APIW/NYC AIW Women's Leadership Forum sellout with Liz Bentley, "Stepping Into Your Power – Making a Difference in 2019". At the March Leadership Forum we asked the attendees to bring gift cards to assist with Women In Need. Giving Back remains at the core of the APIW's values.
We appreciated Business Insurance reaching out with a gratis table for the March 21, 2019 US Insurance Awards in NYC and several members were able to attend.
On April 3rd, the APIW Chicago members and friends had a Spring Networking Event at Nico Osteria. What a great evening it was.
Next on our agenda is the newly designed APIW Annual Golf Event – Think Drinks & Links, with the LPGA National President Teaching & Club Professionals, Marvol Barnard volunteering her time on May 20th at The Tuxedo Club. With the proceeds from this we will secure funding for our annual scholarship recipients from St. John's and The Katie School.
The APIW/St. John's Mentoring program has grown since its inception in 2017. We currently have 10 mentor/mentee pairings of APIW members and St. John's students.  It continues to be a great experience for all involved.
Our APIW Networks exploration in May are taking us to Miami on May 14th, Hartford on May 15th and Atlanta on May 16th, as our reach is becoming a reality. Our Philadelphia network formation is also gaining momentum and we thank Chicagoland women for Blazing the APIW Network Trail there year after year.
As ready ourselves to celebrate under The Big Tent of the IICF Global Women's Conference, we will name the APIW Woman of the Year Kelly Lyles (Chief Executive, Client and Country Management at AXA XL) on June 12th at the New York Sheraton Times Square 5:30 pm cocktail reception.
With the fall programing soon to be underway as we catch our breath, please know the efforts and energy of everyone on our Board has been simply superb. My heartfelt gratitude to each of you.
In closing, I hope each of you shared in some way International Women's Day, March 8th, #BalanceforBetter inspirations. It was a phenomenal coming together with an amazing social media explosion where the theme "the world expects balance" took flight. Take a look at www.internationalwomensday.com if you have not seen it.
Members, please let us hear from you on LinkedIn as you celebrate your achievements, seek support and sponsorship and live our values of Women Helping Women. We are Better Together.
ALL the Best, Barbara
APIW members have access to the membership database and the job bank, receive discounted pricing to APIW events and receive the newsletters.