APIW President's Message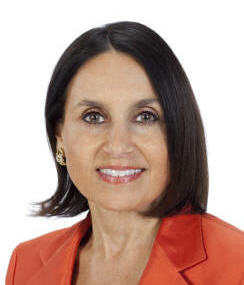 Dear APIW Members and Corporate Sponsors:
Happy New Year!
We begin 2022 with more optimism, hopefully less Omicron, and plans underway to meet and greet each other in our network cites and at a gala luncheon in New York. 
We would like to welcome Aflac, Westfield, AIG and Underwriting Services Management Co., and recognize all 36 of the dedicated companies and the 600+ women who represent talent from many states across America and a range of experience from the C-Suite to young professionals and emerging leaders.
APIW today at 46 years old is just hitting her stride. With our intentional pursuit of diversity, we will continue our annual membership survey to ask our members to self-identify and help the board measure the breadth of our inclusive mission.
We would also like to welcome Kira Kimball, to the Board of Directors and chair of the 2022 Strategic Planning Committee.  Kira is National Chief Diversity, Equity & Inclusion Officer for Marsh McLennan Agency, where she provides strategic and tactical leadership to advance efforts to attract and celebrate diverse perspectives, while promoting and protecting a level playing field for all colleagues. Please be sure to watch the video clip of Kira when you log in. You will be inspired by her words and the commitment of Marsh to DEI and APIW!  
We are extremely proud to have received the 2021 Insider P&C Honors Award for Diversity & Inclusion,  which acknowledged the outstanding achievements and exceptional talent from the United States wholesale, specialty and (re)insurance markets.  APIW received this award for the second time in two years and moreover this industry recognition exemplifies the work of our Members, Corporate Sponsors, Officers and Board of Directors to pursue individually and collectively an inclusive workplace in the insurance industry.
Our APIW women in Miami, under the network leadership of Renata Bauer-Saville bring the magnificent Latin and Cuban culture to our membership. Renata also now holds a seat on our Board of Directors as we wish Mesale' Solomon-Mendes well in her new role outside the industry. We are where we are today in our DE&I initiative as a result of Mesale' playing a very significant role on the Board and in the Atlanta Network. We wish you much continued success Mesale'.
While largely still providing programing in a virtual world, our finances are healthy and we are able to support our 6 and growing network cities with financial support. Thank you Liz Kramer for your continued great work as Treasurer.
In spite of two major weather events, including Hurricane Ida, forcing a reschedule of our annual golf event, we will look forward to a sellout return to the Tuxedo Club on August 8th.
As a quick refresh in the last months, we have enjoyed great programming, including Coffee Kick-Starts, a DEI panel and a Market Trends panel. Registration is now open for our virtual APIW NYCAIW Annual Women's Leadership Forum on March 8th, featuring Dr. Jeannie Forrest, speaking on "EQ and You: Why it Matters and How to Boost Yours".
Thank you Kara Owens & Dawnmarie Black for your tireless pursuit of great programming and Sue Zdroik and Pam Gorajek for the Kick-Starts.
APIW, Inc. is pleased to announce our 2021 Woman of the Year Kathleen Savio, Group Chief Transformation Officer, Zurich Insurance Group.
Additionally we have added a special award of 4 exceptional women nominated from our member sponsor companies.   The recipients of the "Extraordinary Women in an Extraordinary Year Award" are:
Kathleen Alicks, Senior Vice President, Chief Compliance Officer, Seneca Insurance Company
Ashley  Dillon, Senior Director, Global Underwriting Risk & Quality Assurance, Markel
Kristin Downey, Chief Administrative Officer, Amwins
Melike Oz Pasaogullari, Senior Vice President, Business Process Management, Arch Insurance
The recipients will be recognized with Kathleen Savio, on April 7, 2022 at the APIW CEO luncheon, featuring Susan Rivera, CEO, Tokio Marine, HCC, at Tavern on the Green in New York City.  
The APIW Job Bank is looking for your postings as our human capital is the core of what will differentiate our success in the industry. Talent must be diverse to grow businesses, have healthy work environments and enjoy employee retention.
Thank you friends. We celebrate our award recipients and our D&I award and value your efforts of Allyship, Mentorship and Sponsorship. #BetterTogether.
Barbara  
Barbara  C. Bufkin
APIW President
APIW members have access to the membership database and the job bank, receive discounted pricing to APIW events and receive the newsletters.